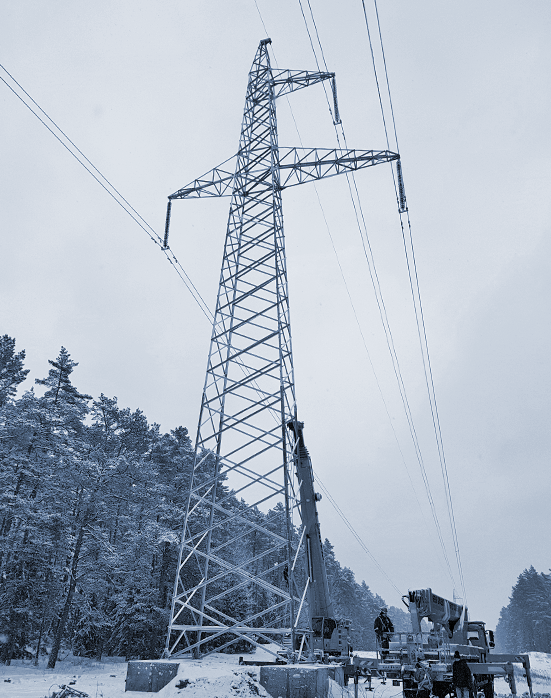 Who are we?
Vytrita UAB has been successfully operating for more than thirty years. We took our first steps in Kaunas in 1993, and, as the business kept growing, we soon opened the branches in Kretinga, Šiauliai and Alytus, with most recent additions in Molėtai and Vilkaviškis in 2016 and since 2018 we opened branche in Panevėžio region.
We offer the following services:
Electrical design, wiring and installation (0.4–400 kV electrical lines, electrical substations of up to 400 kV in voltage, automatic systems, protective relays, electric heating systems, commissioning, testing, measuring, etc.). 
Gas line design (high, average and low-pressure distribution networks, gas lines inside and outside houses), gas pipeline installation and replacement. 
Our main goal is to provide premium quality services that meet the demands of our clients and are both environmentally and consumer-friendly. This is why our focus has always been on the quality of our electrical wiring and gas line installation services, the improvement of our employee motivation system and the search and introduction of advanced work methods. The company has been successfully applying Quality and Environmental Management Systems (ISO 9001 and ISO 14001) since March 24, 2004.  
Our employees always have clear and precise instructions, real possibilities to improve their skills and advance their career via regular qualification development courses and seminars. All of this ensures smooth and efficient running of our company. As our employees develop new skills, they start using more efficient and advanced work tools making their jobs easier, more productive and rewarding. To us, developing the optimum system for creating added value, managing resources, preventing accidents and identifying and satisfying the needs of our clients is the most important endeavor of all.
A wide range of electrical wiring and gas line installation services.
Swift electrical wiring services.
Responsibility for the rendered services.
Functioning Quality and Environmental Management Systems complying with ISO 9001 and ISO 14001 standards.
Over 30 years of experience.